When:
October 3, 2013 @ 8:30 pm – 9:30 pm
2013-10-03T20:30:00+00:00
2013-10-03T21:30:00+00:00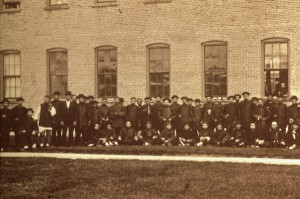 THE CELESTIALS IN NORTH ADAMS:
Chinese Strikebreakers in North Adams 1870-1880
Anthony W. Lee and Karen Shepard discuss the fact and fiction behind the immigrants' use of photography during their time in North Adams.
Anthony W. Lee is Idella Plimpton Kendall Professer of Art History at Mount Holyoke College.  He is the author of A SHOEMAKER'S STORY: Being Chiefly About French Canadian Immigrants, Enterprising Photographers, Rascal Yankees, and Chinese Cobblers in a Nineteenth-Century Factory Town.